The following reviews of this web site were provided by many of the Top web guides. There are many more of which I will post as I find them. If you find a web review or newspaper clipping, about this site, that is not listed then please do Email me with it. I wish to thank everyone for your kind support of this collection.
---
Yahoo Internet Life - Site Reviews: Kids' Books
4 Star site - June 4, 1998

Aesop's Fables Online Collection

http://www.zdnet.com/yil/content/yahoo/10003664.html
http://www.zdnet.com/yil/content/roundups/kids_books.html
AESOP'S FABLES ONLINE COLLECTION assembles more than 654 classic parables, about one-fifth of which are accompanied by illustrations. More than a dozen can also be heard via RealAudio. The fables are indexed alphabetically, with the moral of each story beside its title, so parents can quickly decide whether tonight's bedtime lesson is going to be foreboding ("Evil wishes, like chickens, come home to roost") or merely motivational ("Little by little does the trick"). Recently added to the site are 127 text-only fairy tales by Hans Christian Andersen. -- Dean Foust
reviewed: 6/4/98
---
Hot Site of the Week - December 12, 1997


Blue Web'n Learning Sites Library

Aesop's Fables Online Exhibit
.

http://aesopfables.com/
http://www.kn.pacbell.com/wired/bluewebn/updates97_december.html
http://www.kn.pacbell.com/wired/bluewebn/fr_English.html

"John R. Long has created a Website that will be valuable to a variety of people. Although Aesop's Fables have been online as e-texts for quite a while (i.e., even before 1994), the clean and quick interface of this Aesop's Fables Online Exhibit make it an enjoyable site to visit. Long has gone beyond HTML so that you can browse through the 638 fables here-in (it includes many by Ambrose Bierce) or conduct a word search (or even view a java timeline panorama)."

"This is a fine example of the more powerful contribution a skilled Net citizen can make. One way to integrate this Website is as a support for looking at key themes. For example, a search of the word "truth" turned up The Apes and the Two Travelers, a short and clear morality play on the cost of telling the truth."

"Teachers could use the site to enhance discussions on literary themes, students could access appropriate fables as introductions to essays, and parents could add the wisdom of these tales to those inevitable discussions on morality."
---
"Yahoo!'s Picks of the Week (10-20-97)"
http://www.yahoo.com/picks/971020.html
"Of course, when the "voices" are a little too loud and life loses its essential meaning for us, we have a tried and true solution. We don't pick up the latest in pop-psychology or try to buy ourselves happiness -- no, we turn to the pithy morals of Aesop's Fables."

"Many of you are surely familiar with old Aesop's short stories and words of wisdom, written over 2500 years ago. For instance, in "The Ant and the Grasshopper" a lazy grasshopper learns from an industrious ant that "It is best to prepare for the days of necessity." The site holds 393 fables, indexed by title and moral. When we browse the collection, suddenly we are sated with such morals as "Clumsy jesting is no joke," "A man is known by the company he keeps," and "Union gives strength."

"It's the place to go when you want sharp insights, gentle humor, and lessons in life."
---
USA TODAY hot sites: For Wednesday, March 4, 1998

http://www.usatoday.com/life/cyber/ch.htm

Aesop's Fables
Aesop was born around the year 620 B.C. The Web was born a few years ago. But they make good company. A whopping 654 of Aesop's Fables, including RealAudio narrations. http://aesopfables.com/
---
Yahooligans "HyperSite of the week"
http://www.yahooligans.com/docs/picks/19971101.html
Aesop's Fables
Week of November 3, 1997

"This week we have a story for you:
In a field one summer's day a Grasshopper was hopping about, chirping and singing to its heart's content. An Ant passed by, bearing along with great toil an ear of corn he was taking to the nest. "Why not come and chat with me," said the Grasshopper, "instead of toiling and moiling in that way?" "I am helping to lay up food for the winter," said the Ant, "and recommend you to do the same." "Why bother about winter?" said the Grasshopper; "we have got a lot of food at present." But the Ant went on its way and continued its toil. When the winter came the Grasshopper had no food and found itself dying of hunger, while it saw the ants distributing every day corn and grain from the stores they had in the summer. Then the Grasshopper knew: It is best to prepare for the days of necessity.
"The Ant and the Grasshopper" is just one of the three hundred and ninety-three tales you'll find at Aesop's Fables. A former Greek slave named Aesop created these fables over 2500 years ago to help solve arguments and teach important lessons. Read each story and see if you can figure out what the moral is."
---
The Scout Report for Social Sciences
Volume 1, Number 13 - March 24, 1998
http://scout.cs.wisc.edu/scout/report/socsci/
http://wwwscout.cs.wisc.edu/scout/KIDS/
http://wwwscout.cs.wisc.edu/scout/


Aesop's Fables--Online Collection [Java],[RealAudio]
http://aesopfables.com/
Created by John R. Long, this site will appeal to teachers, parents, children, or just about anyone who appreciates the subtle humor, insight, and timeless wisdom of these short tales. The site features texts of 654 of Aesop's Fables, indexed in table format, with the morals listed. Some of the Fables also offer images and RealAudio recordings. Users will recognize many Fables, including "The Ant and the Grasshopper," "The Ass and the Mule," and "The Lion and the Mouse." Additional features at the site include the 127 Fairy Tales of Hans Christian Anderson, short stories by L. Frank Baum, a Discussion Forum for posting new stories and fables, and a Java Panorama Graphic Timeline of 1000 BC - 1000 AD.
---
Hyperwocky - Site of the Week 2-7-98
http://www.nytimes.com/library/cyber/

During the Olympics in Nagano, Japan and "While you wait for the hairspray display of the figure skating competition, and the hipster snowboarders, marvel at the way the Games have evolved; when you're through with the myths, snuggle up to the computer monitor with some digital Aesop's fables in honor of the days when Greeks were gods, men were athletes, and 30-second-spots were just a gleam in Spartacus's eyes." - NYTIMES.COM / Hyperwocky
---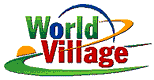 WorldVillage "Family Site of the Day"
http://www.worldvillage.com/famsite.htm
November 7,1997
Aesop's Fables
"Growing up, I was fascinated by the Bullwinkle and Rocky Show on television. I enjoyed all the features, but really enjoyed the section called Aesop's Fables, which satirized the stories of the great philosopher named (what else) Aesop. Each story had a short and simple lesson, many of which were lost on this young viewer." "Today's Family Site will give a visitor a chance to read, explore, and contemplate over the actual fables of Aesop. In a site that has been crafted with high standards, one can read and listen to (using RealAudio) over 350 different and unique fables. All the familiar ones are here, such as "Androcles and the Lion", "The Grasshopper and the Ant" and "The Eagle and the Fox". It is obvious that this is a labor of love, with the layout reflecting that in the design and presentation of the fables." "So if you can't find the channel that is currently showing Rocky and Bullwinkle, and have a hankerin' for some philosophy, head on over to this page. It will be an entertaining and rewarding visit."
---
Netscape Guide by Yahoo "Cool Web Sites"
11-18-97 - Over 3 weeks on the list
http://netscape.yahoo.com/guide/whats_cool.html
note: the page moved from http://guide.netscape.com/guide/cool_top.html
"Aesop's Fables: Online Exhibit - contains the full public domain texts of 393 fables. Several fables include RealAudio and illustrations."
---
A Learning in Motion Top Ten Selection
4-20-98 -
http://www.learn.motion.com/lim/links/lanlinks/aesop
Aesop's Fables: Online Collection

Subject Area:

Language Arts

Address/URL:

http://aesopfables.com/

Description:

Discover the tales of Aesop where there is always a moral to the story. This site contains approximately 638 of Aesop's fables as well as stories from Hans Christian Anderson and the Brothers Grimm. Contained in these stories full of creatures and critters, is a timeless wisdom to be applied to the lessons of life.

How You Can Use This Source:

Create new morals to the stories and submit them to the site.
Find out what constitutes a fable, and write your own.
Write a fairy tale.
Act out one of the fables.
---
Komando "Koolsites"
http://www.komando.com/other/kool_sites/19971024_1230.shtml

Aesop's Fables
Week of October 24, 1997
"In these confusing times, it is often difficult to stay on the straight and moral path. In Grecian times, there was Aesop around to help people remember what was right. Aesop's Fables have been passed on from generation to generation, and crossed time lines with their relevance. This site provides his fables by name and brief outline of its moral teaching."

"Today more than ever, we can you use a little reminder of how we should be treating our fellow man. http://aesopfables.com/"
---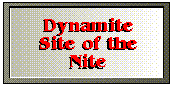 Dynamite site of the night - December 4, 1997
http://www.netzone.com/~tti/indexf.html
"When we were kids, we heard a few of Aesop's Fables. Heck, we only thought there were a few dozen of them, tops. No, Aesop was a busy guy. Tonite's site features an amazing 683 fables (though some are close duplicates). A few are illustrated by the French artist Gustave'a Dore, and some have RealAudio readings of the fable in question (eloquently provided by an 9-year-old girl, no less)."

"The most amazing thing is that the morals of these fables are as true today as they were 2,500 years ago when Aesop was still around."
---
The Internet Public Library - 10-31-97
http://www.ipl.org/ref/RR/static/hum6600.html

Aesop's Fables

http://aesopfables.com/
"This online version of Aesop's Fables includes the full public domain texts - 393 Fables, in Html format, indexed in Table format with morals listed. " Illustrated, and eight available in sound files.

Author: John R. Long (aesopfables.com)
Subjects:


Arts & Humanities--Literature

Keywords: Fables; Electronic Texts
---
# 1 of the TOP 10 Picks - 6-20-98
http://www.emap.com/chartshow/
Enjoy the ageless and timeless wisdom of Aesop and his Fables from this online collection. You'll find over 650 enlightening tales for lessons in life and sharp insights.
---
I Hate Computers Picks - 10-24-97
http://extlab1.entnem.ufl.edu/IH8PCs/
Remember Aesop's Fables? Did you ever want access to all of these tales of wisdom? Well, now you have it. This site holds 393 fables, indexed by title and moral. http://aesopfables.com/
---
MAC'S Picks - 10-28-97
http://www.ix.net.nz/mac/
When I was growing up (in the cave with the other Neanderthals) I read and re-read the fables of Aesop. Now you can too - or read them to your children, at Aesop's Fables - Online Exhibit - 358 unique Aesops fables. It is a wonderful site to keep you amused and help your children to learn values. Give it a try.
---

The Dog Hause Home Page - 12-20-97
http://www2.dgsys.com/~hollyb/
There are 638 fables here, with Real Audio narrations and classic images.
A great find!
---
The Fur Folks Home Page - 1-20-98
http://ourworld.compuserve.com/homepages/FurFolks
Aesop's Fables are timeless. This truly comprehensive, family-oriented archive contains hundreds of fables, many from Aesop but some from Ambrose Bierce and others by Jean de la Fontaine. Suitable for all ages, though younger readers might not 'get' the rather political Bierce fables. Beautiful backgrounds, some multimedia (some nice illustrations, audio clips read by the site author's daughter), a graphical, multidisciplinary ancient history timeline that puts Aesop's lifetime into a historical perspective, and more. Not sure what you want? You get a randomly selected fable and picture every time you reload the main page. Users can even suggest morals for the fables that don't have them.
---
Aesop's Fables for Middle School Kids - 12-1-97
http://members.aol.com/donnandlee/index.html
THIS WEEK'S FEATURED LINK:

Aesop's Fables Online Exhibit
This award winning site shares 638 fables! It's a delight!
"Thank you for your wonderful page. We hope our help will help additional people find this wonderful site. By the way, thanks to you, we are closing each day, in 6th-grade, with one of your Aesop Fables. The kids love, and many valuable discussions can be opened this way. It's a wonderful tool, and a delight. Thank you for all your work! Best, Lin & Don Donn - Mr Donn's Ancient History Page"
This site has many other greek, multi-cultural links and teacher resources.
---
Fabulae - 10-15-97
http://members.spree.com/fabulae/
Fabulae - fables and parables from the Greek, Roman, Persian and Celtic traditions including more information about Aesop and some good links.
---

BBC Online Webguide - 4-27-98
http://www.bbc.co.uk/webguide/childrens/stories.shtml
http://www.bbc.co.uk/webguide/
See our entry in the BBC Web Guide
AESOP'S FABLES
(http://aesopfables.com/)

This online collection of Aesop's Fables includes a total of more than 650 stories, some with audio or images and, of course, the moral. Read why "One good turn deserves another" or why you must "Try before you trust". You can choose a random Fable or suggest a Moral. The dictionary is always open, so you need never leave the story to check out a definition. There are also more than 100 Fairy Tales by Hans Christian Anderson. RealAudio needed.
---
Multnomah County Library Kids page - 11-1-97
http://www.multnomah.lib.or.us/lib/kids/
Have you ever heard of Aesop?
"Aesop was a slave in ancient Greece who won his freedom through his wit and his talent at storytelling. Aesop's Fables is a wonderful site that shares over three hundred of his famous fables!"